Call for applications- Methods in Neuronephrology Training School 2022
COST ACTION CONNECT (Cognitive decline in neuronephrology)
CA19127
Application deadline
October 20, 2022    |   08:00 – 12:30

Health professionals, researchers and healthcare students from all ages are invited to join the
Methods in Neuronephrology Training School that will be held in presence format from Naples, Italy on 21-23 October 2022.The main aim is to deepen the knowledge about top-of-the-art methods that allow studying brain modifications in models of kidney disease and other metabolic disorders.
Program and more details:see below
6 grants are available and will be applied to trainees per COST Action participating Country. Additional grants might be available depending on budget issues
Rules for Training schools and reimbursements are available at the COST Action website: https://www.cost.eu/uploads/2021/04/Vademecum-28-April-2021.pdf
Selection criteria:
PhD students, postdoctoral fellows, Early Career Researchers, or investigators employed by, or affiliated to, an institution, organisation or legal entity which has within itsremit a clear association with performing research in the field of neuroscience or kidney physiology.
Speaking English
Appropriateness of CV and statement of interest sent for the application (see below)
How to apply:
Applicants should send an email to Davide Viggiano: davide.viggiano@unicampania.it and attach in one single document:
A cover letter with a statement of interest of up to one page
Short CV
Additional information:
Language: English / Number of participants: 6 reimbursed / No registration fee / Trainees can be reimbursed for their long-distance travel expenses in line with the COST eligibility rules. The reimbursement covers the incurred accommodation, meals, and local travel expenses.
Trainees eligible for reimbursement: • Trainees from COST Full Members / COST Cooperating Member participating in the Action. • Action MC Observer from NNC participating in the Action. • Trainees from Approved European RTD Organizations participating in the Action. COST Policy and Rules, in particular the Excellence and Inclusiveness Policy will be considered when selecting the participants.
Details regarding the venue and suggestions for accommodation will be provided to the selected applicants upon confirmation of participation in the course. 
Acknowledgments:
This Training School is organized by COST Action CA19127 CONNECT (https://connectcost.eu), supported by COST (European Cooperation in Science and Technology). Funded by the Horizon 2020 Framework Programme of the European Union. COST (European Cooperation in Science and Technology) is a funding agency for research and innovation networks. Our Actions help connect research initiatives across Europe and enable scientists to grow their ideas by sharing them with their peers. This boosts their research, career and innovation.
We are also grateful to ANED and AST for their support.
Methods in Neuronephrology Training School 2022
DAY 1 – 21 October (Room SA3, Sant'Andreadelle Dame square, 9)
13:30 Greetings from local authorities. Prof Alessandra Perna, Head UOC Nephrology Univ. "Vanvitelli"
14:00 Giovambattista Capasso. CONNECT: past, present and future and by Scientific Director of BIOGEM Institute
14:30    Chiara Schiraldi – Visit the laboratory Big Instruments of Univ. of Campania
15:00    Michele Caraglia. Cell cultures, small RNA transcriptomics and spatial transcriptomics
15:30    coffee break
16:00    Antonio Cassinese Electrochemical transistors. OCT. Impedance spectroscopy
16:30    Antonella Scorziello – Methods to study mitochondrial dynamics
DAY 2 – 22 October (UOC Nephrology and Dialysis, Building 17, Policlinico, via Pansini 5)
14:30 Margherita Borriello – Lab on a Chip: review, history and future
15:00 Bernhard Wolfrum. Microelectrode arrays for electrophysiology and dopamine sensing
15:30 Maie Bachmann. On a modern use of EEG.
16:00 Coffee break
16:30 Eugenio Lippiello. Introduction to modeling: why minimal models capture avalanche statistics
17:00 Fabrizio Esposito. Analysis of fMRI data
17:30 Practical session: Softwares and programming: R, Matlab, Python, ImageJ
DAY 3 – 23 October
9:30 Davide Viggiano. AFM and expansion microscopy
10:00 Salvatore Pulcrano. Differentiation of dopamine neurons from stem cells
10:30 coffee break
11:00 Practical session: Softwares and programming: R, Matlab, Python, ImageJ
11:30 Other techniques: Superresolution, Optogenetics
The program could be modified due to limitations imposed by the COVID pandemic. Any modification will be immediately communicated to the trainees
Day 1
Univ. of Campania "L. Vanvitelli", Room SA3 (II floor), Sant'Andreadelle Dame square, 9, 80138 Naples, NA (Day 1). The nearest metro station is Line 1, Piazza Dante Station
Google Maps Coordinates: 40.8527137226775, 14.25286889195757
Day 2-3
UOC Nephrology and Dialysis, Building 17, Policlinico, via Pansini 5, Naples, Italy (Day 2-3). Google maps coordinates: 40.86742564330002, 14.21700295190306. The nearest metro station is:Line 1, Policlinico Station
Local organizers
Davide Viggiano;
Giovambattista Capasso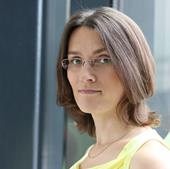 Maie Bachmann
Associate professor at Tallinn University of Technology (Estonia). She is an expert in algorithms for the automatic detection of brain disorders based on advanced EEG signal-processing techniques.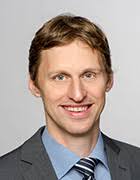 Bernhard Wolfrum
Associate professor of neuroelectronics at Technical Univ. Munich (Germany). He develops electrochemical sensor arrays and interfaces for mapping chemical cues and stimulating signals in cellular networks.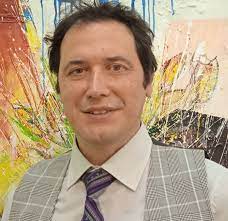 Davide Viggiano
Associate professor of Nephrology at Uni. Campania (Italy), and researcher at BIOGEM. He is an expert in neuroanatomical and behavioural phenotyping of knock-out mice models andclinical nephrologist
Giovambattista Capasso (scientific Director of Biogem, Italy)
Alessandra Perna (head of unit of Nephrology, Unicampania, Italy)
Eugenio Lippiello (president of Physics Course, Unicampania, Italy)
Antonio Cassinese (full professor of Physics, Univ. Naples, Italy)
Salvatore Pulcrano (researcher Institute Genetics and Biophysics, Italy)
Michele Caraglia (president of the Italian Association for Cell Cultures, Unicampania, Italy)
Antonella Scorziello (full professor Pharmacology Univ. Naples, Italy)
Chiara Schiraldi (full professor of Biochemistry, Univ. Campania, Italy)
Fabrizio Esposito (president of the Bioengineering course, Unicampania, Italy)
Margherita Borriello (assistant professor Clinical Biochemistry, Unicampania, Italy)